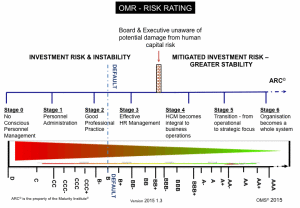 OMINDEX© provides a unique perspective of company value creation, linking effective human governance with higher material value and lower risk. It complements existing investment analysis and stock picking, adding a new dimension that identifies comparative management quality and the extent to which corporate culture is geared to drive long term value and manage risk.
For all enquiries about OMINDEX© please contact Stuart Woollard
OMINDEX© uses the same 'AAA' rating scale as credit rating and covers:
OMI – Global
[table id=7 /]
Sector specific indexes are also available from OMINDEX© together with in-depth research analyses of stocks covered.